We have several "Special Programs" That we can implement that are designed to help small businesses market themselves without breaking the bank. Some we can do remotely and others take some feet on the ground work.
We would be honored to be able to work with your business to make your marketing efforts, more targeted, more powerful and more effective. We specialize in programs that can be affordable and many times our programs bring a number of businesses together to promote themselves while sharing the cost.
We're not talking about big fancy campaigns. We're talking about campaigns that get our client's message in front of an audience that should contain their ideal customer and with a message that projects a professional image and a powerful call to action.

Do You Own A Restaurant, A Skating Rink
or Other Such Business?
If you do you know those dead times when nobody is around, which means no money is changing hands. That's not good. Now, we know there are times when nothing you do will change it and most times you can't fill the place. But…
Even bringing in a couple of paying customers at those times can have a decent affect on the bottom line. So, what you need is a way to let your customer base know when they can slip in and get a deal and keep the register singing when it ordinarily might be silent.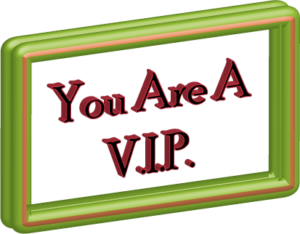 Might I Suggest A V.I.P. Program?
A V.I.P. Program has many advantages and can be a source of enhanced revenue when used properly and judiciously. Everybody likes to feel appreciated and a V.I.P. Program is a great way to show Your Appreciation for those who patronize your business. Unlike many marketing programs this one is designed to not only show your appreciation, build your clients' loyalty and make you look generous and friendly but it is designed to bring in revenue from the easiest group of people you come in contact with, Your very own customers and patrons!
You see, in order to take advantage of your generosity and kindness they will have to spend money in your business. So, it costs you nothing if they don't act, but brings in cash when they do. The cost of the program is very reasonable and all you have to do is tell us what the month's deal is and give us information on any special deals you wish to  offer.
We will set up your entire program, provide you signage and all you need to promote your program in house. Including three sided table tents which can contain one side to promote the V.I.P. Program and two that can contain Your Restaurant's Information.
We will provide the auto responder and create all the graphical e-mails. We will schedule the deliveries, with your pre-approval. We will manage the list and provide you with an excel file (updated every 3 months) so you can have the same list we do.
We will create e-mails that can be sent out at your discretion for holidays or as seat fillers.
We will send out a monthly special e-mail to the list and can send the above mentioned seat fillers as well.
We'll handle it all for you. All you have to do is tell us what your offer is and approve it for sending when we send you the proof. You can set back & relax…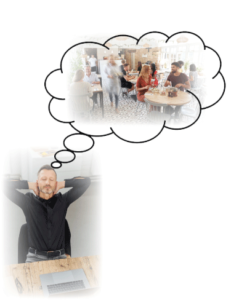 Oh, and the cost? Please remember ALL you have to do is provide us with the specials for each month and any holiday or seat fillers you want to have on hand for anytime sends. We handle everything else. We'll even contact you a month and a half ahead to get the info for next special.
So, there is a one time set up fee of $500.00. This covers all the up front work required to set up the auto responders, creating the template for the monthly e-mails, creating the signage, table tents, and all associated recurring images & structure.
Then there is a monthly recurring charge dependent on the size of the list. If you have a current list we can start with that and if it has fewer than 1,000 names or we have to start from scratch the monthly cost would be $200.00.
When the list goes over 1,000 names the cost would increase to $350.00 and if your list eclipses 2,500 the monthly charge would be $550.00 (cost tops out here no matter how many names above 2,500 you may have).
This covers everything, including two seat filler mailings per month and a mailing for any holidays you wish to celebrate.
This program requires a one year minimum term. It auto renews unless you give us written cancellation instructions 2 months prior to renewal date. You will be reminded of renewal date and cancellation requirements 3 months prior to renewal.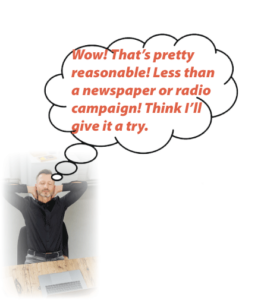 Click Here to choose your plan. We would be honored to work with you and your business to reward those who patronize your business daily.
BUT WAIT…
As a special if you use the promo code: VIP your monthly cost will be half of published rates for the first year. Just put the code in the Promo Code Box when prompted and you will be taken to the page reflecting the special rates. That way you can try it out at a reduced rate and when you see how well it works you'll know the value for yourself not because we claimed it.
Click Here to choose your plan.
There's More…
We are so sure this will be a positive for your business we are prepared to offer you one last thing to make it a no-brainer. If, after 90 days (3-10 mailings), you are not happy with any aspect of your Program, you can cancel and we will walk away friends.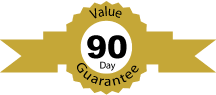 We just ask you to acknowledge one thing. For this program, or any program, to succeed we will need your cooperation and assistance. We will need a bit more of your time at the beginning as we get things set up and will need you to make suggestions and approve things that will remain somewhat static once in place.
Copyright 2020 ATD Marketing ~ Site Built & Maintained by: ATD Marketing