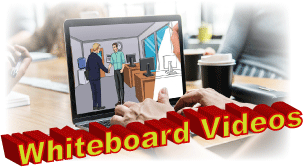 Thank You for Your Whiteboard Video Purchase
In order for us to customize it for your business we need some information. Please fill out and submit the form below and we will be in touch with you within 48 hours to establish our starting point.

First, please attach any files (images, etc. to the e-mail you send here. Thank you we will examine them and contact you with any concerns.